Latest updates featuring Aali Rousseau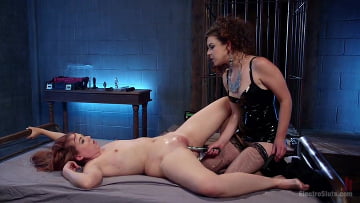 13th August
- Big Booty Dominatrix Juliette March breaks in rookie electroslut Aali Rousseau with bondage, zapping, pussy plugs, e-stim sticky pads, and electrified
dildo. Juliette gets her way while using her sub as a personal sexy toy riding a large strap-on cock till she comes!
...Read More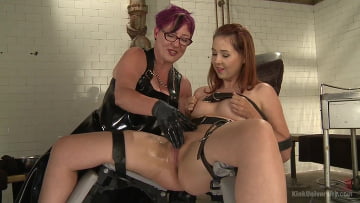 23rd July
- Eve Minax demonstrates how to shave a female partner in an erotic fashion. Learn the best techniques for using clippers, shavers, and razors to not on
ly make a partner's legs and pussy hairless, but how you can add eroticism and dominance to the act. Shaving your partner can be a wonderful ritual, sharing extremely intimate moments of sensual touch and the excitement of danger, artistry, and even humiliation play. Also see how a shaving scene makes a perfect overture for finger fucking or cunnilingus or more!
...Read More