Latest updates featuring Amethyst Banks
Amethyst is a very sexy newcomer with the desire to be tied up and dominated. She has been a fan of the site for some time now, so this is like a dream come true for her. She is first put in a seated lotus position with her arms box tied behind her back. The Pope enters and begins fondling her and having his way with her. Amethyst is helpless to stop him, and then the torment begins. Her nipples are terrorized with nipple clamps, her ass is flogged, and her pussy is made to cum. Now that she has one scene down, she is ready to move on to the next one. Standing in a spread eagle position with her arms and legs spread wide is the ultimate helpless bondage position. She is subjected to more torment and suffering before being allowed to experience her next wave of orgasms. She is finished off with a nasty crotch rope. In the final position The Pope has her perfect ass up in the air so that it can be used to it's full potential. She is flogged and spanked, and then her feet are tormented with bastinado caning. The Pope fucks her tight little pussy and again we get to see her tight body convulse with uncontrollable orgasms.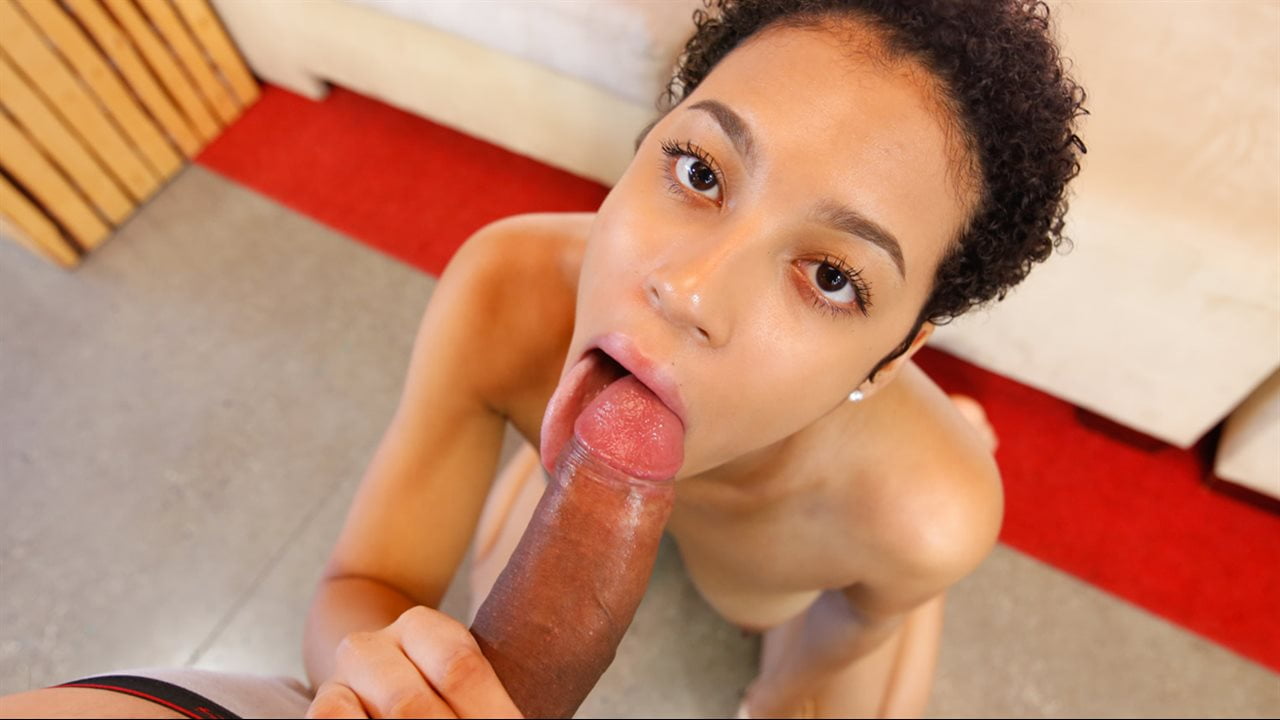 The young and yummy Amethyst is just as precious as the gemstone! Shes 19 years old, from Chicago, and could not wait to fuck on camera. Her whole life guys have been telling her how good of a fuck she is, so she decided it was time to make a little profit off of her amazing little pussy. Before oiling herself up, Amethyst made clear to us how sexual she was by telling of her porn preferences. This girl, although an amateur, was sure to BLOW us away. Her beautiful chocolate mouth rubbed our producers cock gracefully, and so did her tight little twat. Amethyst sure knew how to ride, but loved taking it missionary even more. We didnt wanna ruin her smile with some clumpy goo, so we had our producer nut all over her tummy, leaving this hot chunk of Amethyst looking polished and ready to present to the world!