Latest updates featuring Delirious Hunter

Two hot blondes get used against each other in this grueling update.
Maitresse Madeline uses lifestyle submissive as her personal fuck toy.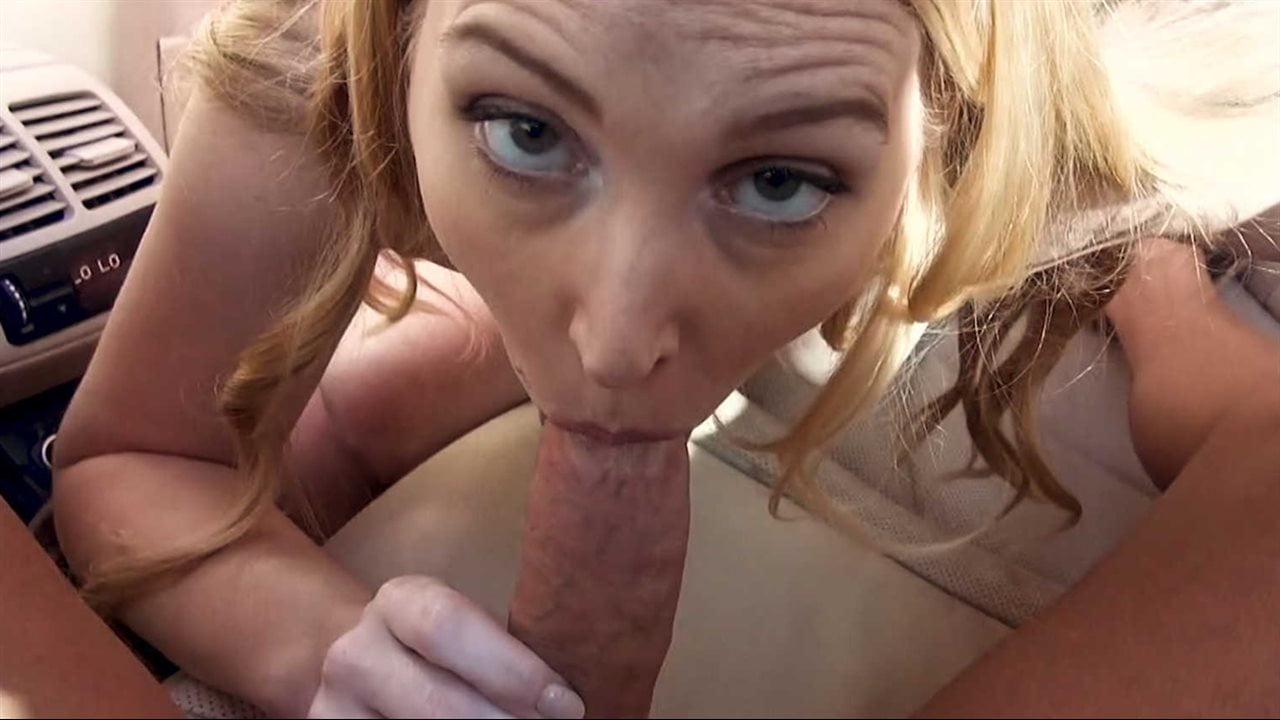 People knock the gig economy but it has its benefits: it's not long before your ride service job has you picking up hot young honeys. That was the case yesterday when I gave blonde babe Delirious Hunter a lift. And the gigs also put money in your pocket for when you meet lusty ladies like her, so I was ready with an offer: a wad of cash stuck in her cleavage and a long, hard dick for her to suck on in exchange for a half-hour with her body. Delirious peeled off her minidress and showed off her big beautiful tits and pale skin. She started with a handjob but I wasn't about to pay her in full until she gave me head and let me finger her pussy behind the wheel. Delirious slipped my cock into her burning hot snatch and rode me like a pro in the car, then I fucked her doggystyle. I busted a nut all over her pretty face and she gave me a five-star review!
Lena Kelli and Delirious Hunter are waking up ,yet again, in bondage in their parents' attic. Lena's mom married Delirious's Dad and right after the wedding the two step sisters were trap in the attic for the next 21 years. This particular day is a little different because it is Delirious's birthday. To surprise her step sister, Lena has take a huge risk and has snuck down stairs to snag a toy for her beloved step sister. This gesture puts Delirious over the top with emotions. She realizes that her wonderful step sister has risked her life just to make her happy on her birthday and it dawns on both of these girls that they "LOVE" each other more than they ever knew. With these new emotions come strange feelings ( down there). Lena doesn't know what's going on with her body as she starts to feel something twitching. She shows her twitch to Delirious and Delirious is shocked to see her step sister has a beautiful, throbbing, horny cock. The two make due with their time upstairs. Delirious licks, sucks and deepthroats, Lena's cock and her toes. The sucking leads to fucking. Lena and Delirious play out what they hear their parents doing down stairs. Lena spanks Delirious, pulls her hair, spits on her and degrades her while Delirious enjoys every moment of it. Then Lena shoves her cock in to Delirious's Asshole and continues with the fucking, spanking and degradation. Lena pulls her cock out of Delirious's ass and puts it back into her pussy while building up to orgasm. Lena pulls her cock out and cums on top of Delirious's cunt and then ties Delirious back up so their parents will never know what happened.