Latest updates featuring Mia Little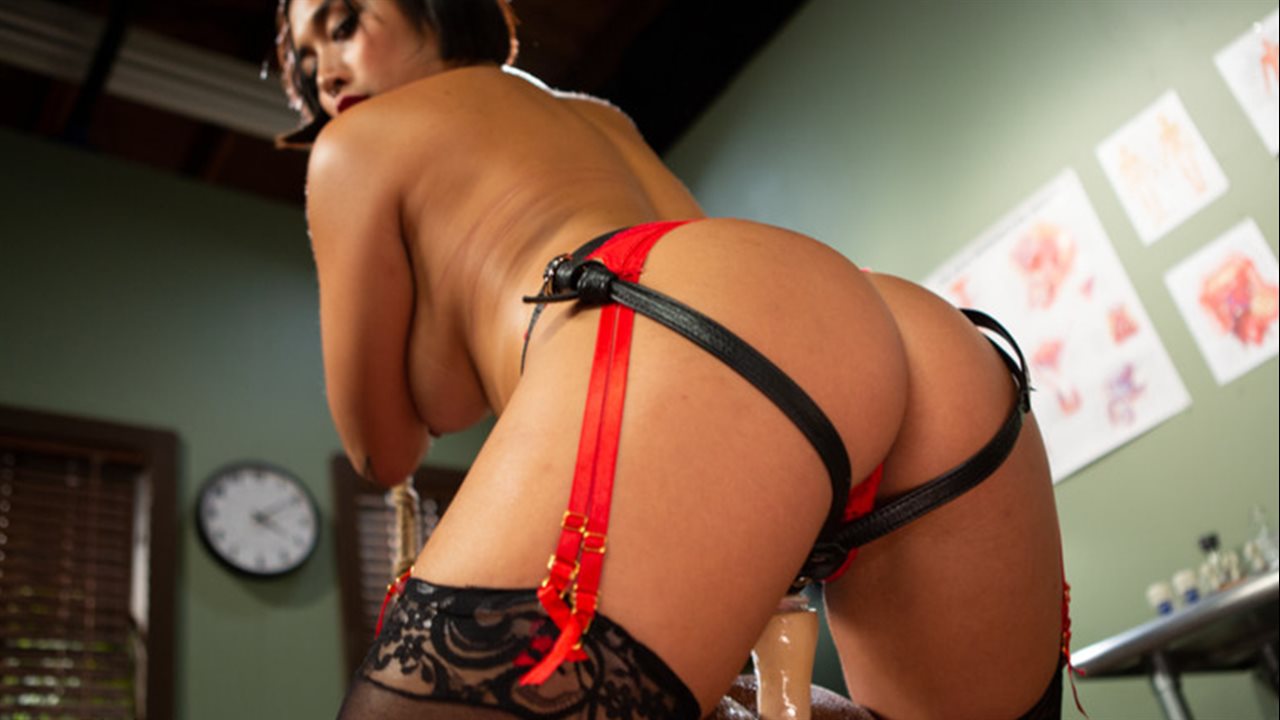 This is Mia Little's Doctor's Office and she will be respected. This stunning busty asian beauty demands your attention when she walks in the room. Dressed in her white doctor's coat and stethoscope she is ready to diagnose what is ailing this new comer. Welcome Styx to kink.com. This handsome and hung man is having a little trouble with anal sensations. Maybe he pulled something while working out at the gym? Maybe he just wants to tests his limits. Dr. Mia has not time for his sass though and gets her patient stripped down to his robe and starts running tests. First we need to recreate the problem, was Styx hard as a rock and stiff when he was feeling sensations in his anal area? Would prostate milking help diagnose is problem. Mia strokes his huge cock while fingering his asshole. This gets Styx screaming with pleasure. Maybe a little pain could help figure out the issues. Mia firmly slaps his hard cock. Punches his dick and stretches out his balls. This gets Styx even harder and dripping precum. This little man slut just needs a strong woman to tell him what he needs. Styx screams over and over again, begging to cum and release his heavy load. Mia denies him over and over again, edging him to a full breakdown of pleasure. Would caning his sensitive thighs get him harder? Would slapping his ass work? Mia runs through all the test wearing her black gloves before strapping on a huge cock and delivering a deep anal fuck. This beautiful doctor adds more stimulation by taking off her top and revealing her gorgeous big breasts. Styx can't get enough of Mia's anal strap-on pounding while in full restrictive rope bondage. Styx needs to learn to please a strong woman and is made to eat Mia's perfect little tight pussy while she spits all over his feeble face. She then removes her high heels and has Styx worship her bare feet with his tongue. While fully bound will Styx be able to give pleasure to his medical mistress? After cuming over and over again, Mia finally showers her patient clean. And as a public service reminder, for those with prostates please get them checked out regularly by your doctors!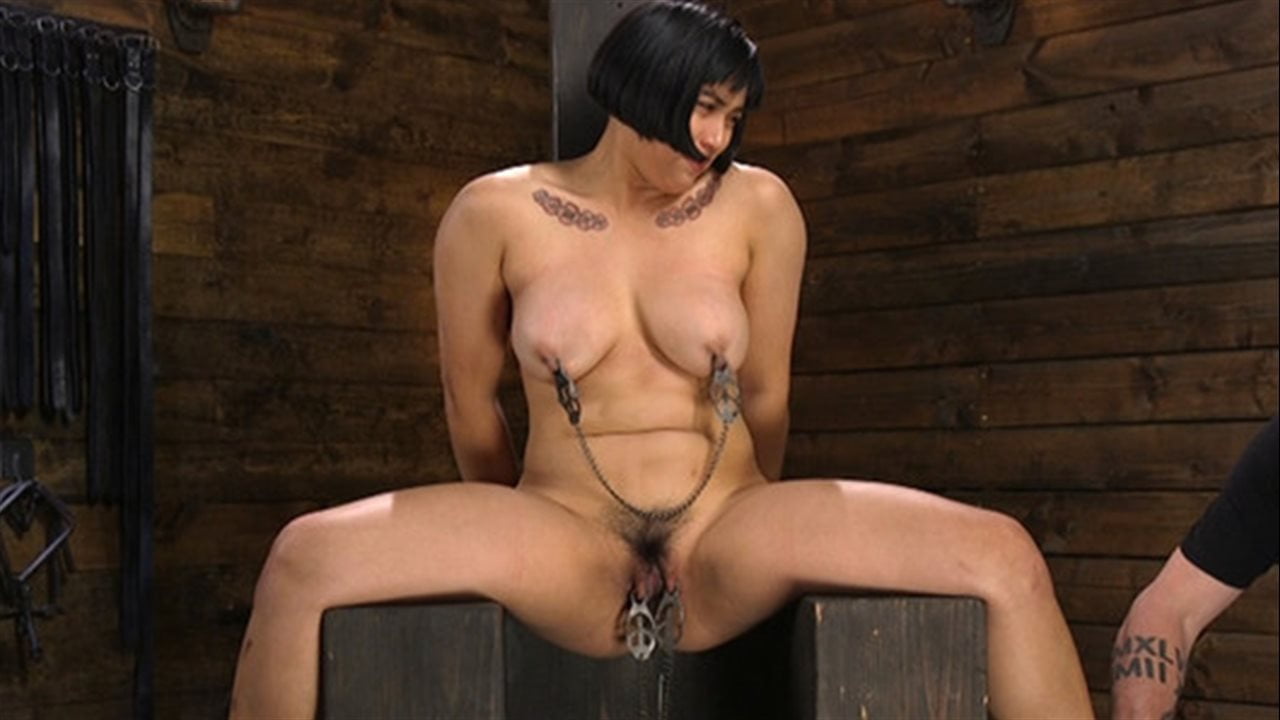 Mia is a tough cookie and she's back to prove how much torment she's willing to endure for orgasms. She begins in a standing position that is manipulated into a predicament tie. She is gagged with rope and it too is pulled up with her leg. She is now helpless and The Pope enters to administer some sadistic torment. After her suffering she is made to orgasm until she squirts all over the floor. Next she is tied to the throne with her slutty legs spread extremely wide. Every part of her is vulnerable and The Pope takes advantage of every inch her can. Her pussy and nipples are clamped and punished and then he uses a Wartenberg wheel on her nipples and then proceeds to attack her sensitive soles as well. Tears roll down her pretty face, but that only motivates him to keep doing what he does best. After a few more orgasms we move on to the final scene that has her on her back like the whore that she is. The legs of this particular whore are spread wide with her feet in the air and she is ready for the fucking she is about to receive. The pain is administered with a crop to every available inch of her skin to ensure she is suffering properly. Now that she is overwhelmed and can no longer take the abuse, she is made to cum from getting her pussy fucked hard and fast. The Pope had his way with her, and now that he has no other use for her, she will be discarded like trash.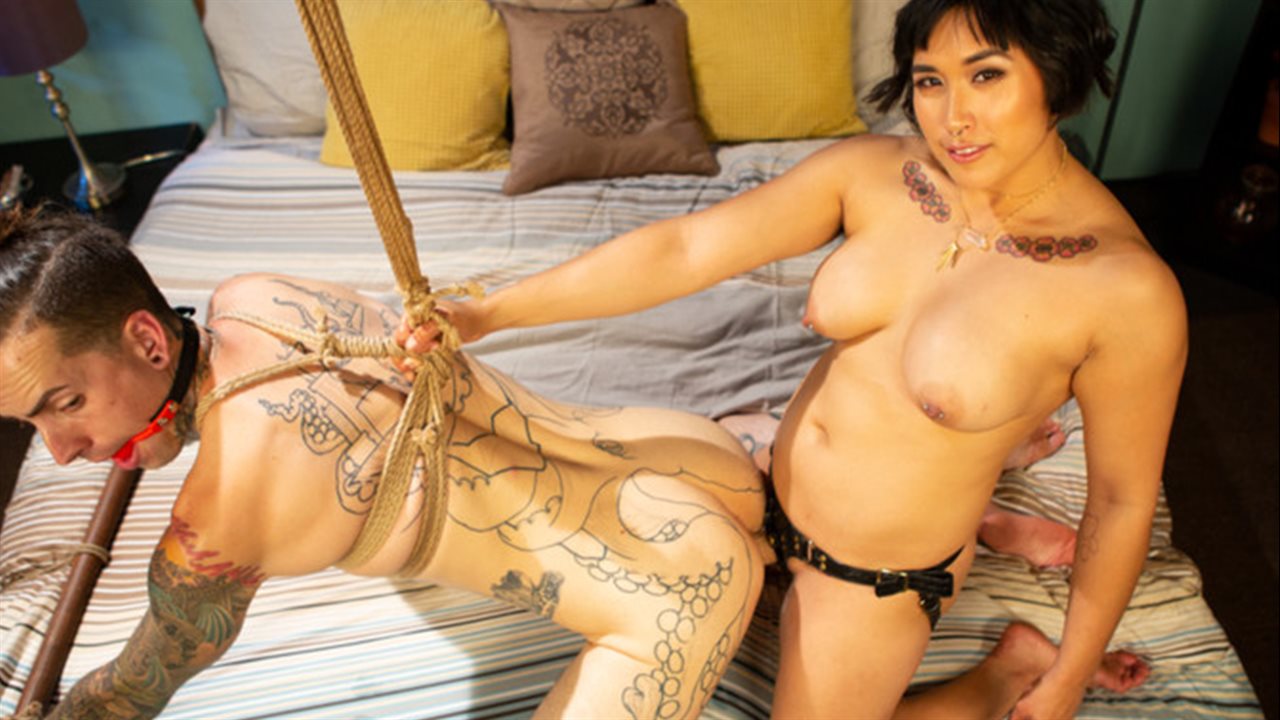 The radiant and perfect Goddess Mia Little is arriving home as she receives a phone call from close friend Ruckus. Ruckus has been on four dates this week, and not a one of them is returning his calls. For the good of everyone, Mia decides Ruckus needs an intense training session in how to serve and pleasure women. She puts him on his knees and has him rub and massage her stocking clad feet. She teaches him to worship her feet and instructs him to show endless gratitude to anyone lets him touch them. She lets him worship her voluptuous ass and taste her delicious asshole. She uses her powerful legs to pull him close and put him in a chokehold. She smothers him with her tits. Every time Ruckus fucks up, he gets punished. Mia slaps his face, spits in his mouth, and spanks his ass. Once Ruckus learns to worship, he gets a lesson in fucking. Mia emasculates him, slapping his cock, and opening him up to a world of sensations that don't revolve around his dick. She ties him to the ceiling, gags him, and binds his hands to a spreader bar. She opens up his tight ass with her fingers and then slides her long fat cock into his ass and gives him a good deep dicking. Afterward Mia ties Ruckus' wrists to his thighs and teaches him how to give. She rides his face to orgasm, uses his cock, before jerking off above him. Then she has him stand and fuck her until she cuts again! After she is satisfied, she lets him jerk off on her beautiful feet and makes him lick up his mess.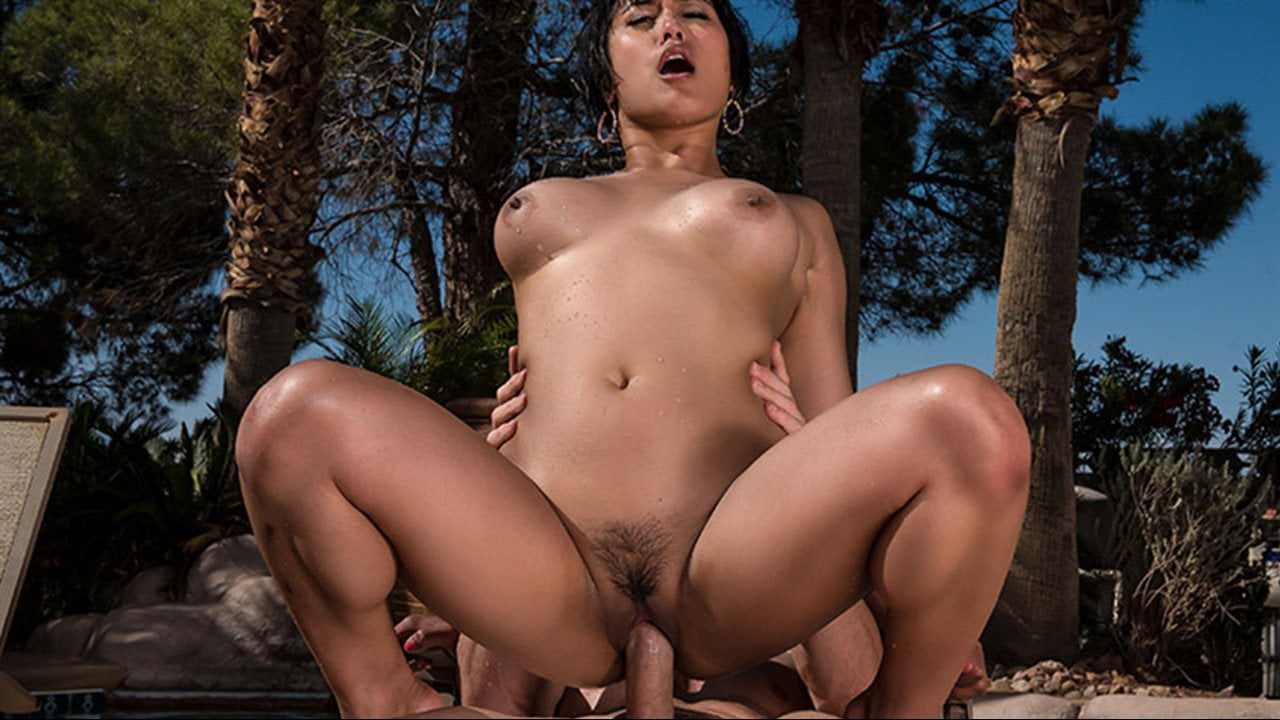 Busty Asian MILF Mia Little has been eyeing the hot poolboy all afternoon, so when her boring husband decides he's too good to rub down his wife she makes her move! Sure, it's Johnny Sins' first day on the job, but when his boss tells him to whip out his big dick he does as he's told. Slobbering all over his rock hard dick in the pool, Mia moves her fuck toy to the chaise longue and guides him deep inside her for a pussy pounding her husband could never live up to! Johnny needs this job, so he does not let up, playing with her big juicy tits and glazing Mia in a facial her husband hopefully won't notice!