Latest updates featuring Raven Reign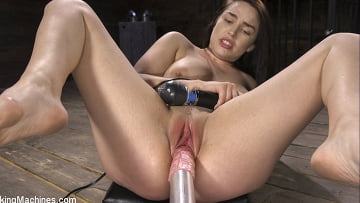 9th May
- Raven is brand spanking new, and we weren't sure how she would respond to all of the stimulation that comes from shooting a Fucking Machines shoot. We
quickly see that this little slut can more than handle this, but now we are wondering if the machines can handle this slut. Her orgasms are so fucking powerful that she loses complete control of her body. She shakes and quivers as the orgasms flow through her body. We break out the fastest machines and this slut keeps begging for more. We fuck her nonstop until we finally ensure that her hungry cunt is satisfied and that she has had enough.
...Read More
>> CLICK HERE TO DOWNLOAD <<
8th April
- Have you been thinking about me stepdad? I know you like me. You can't deny it. And yes, mom does know how much of a slut I am lol.