Latest updates featuring Sheena Rose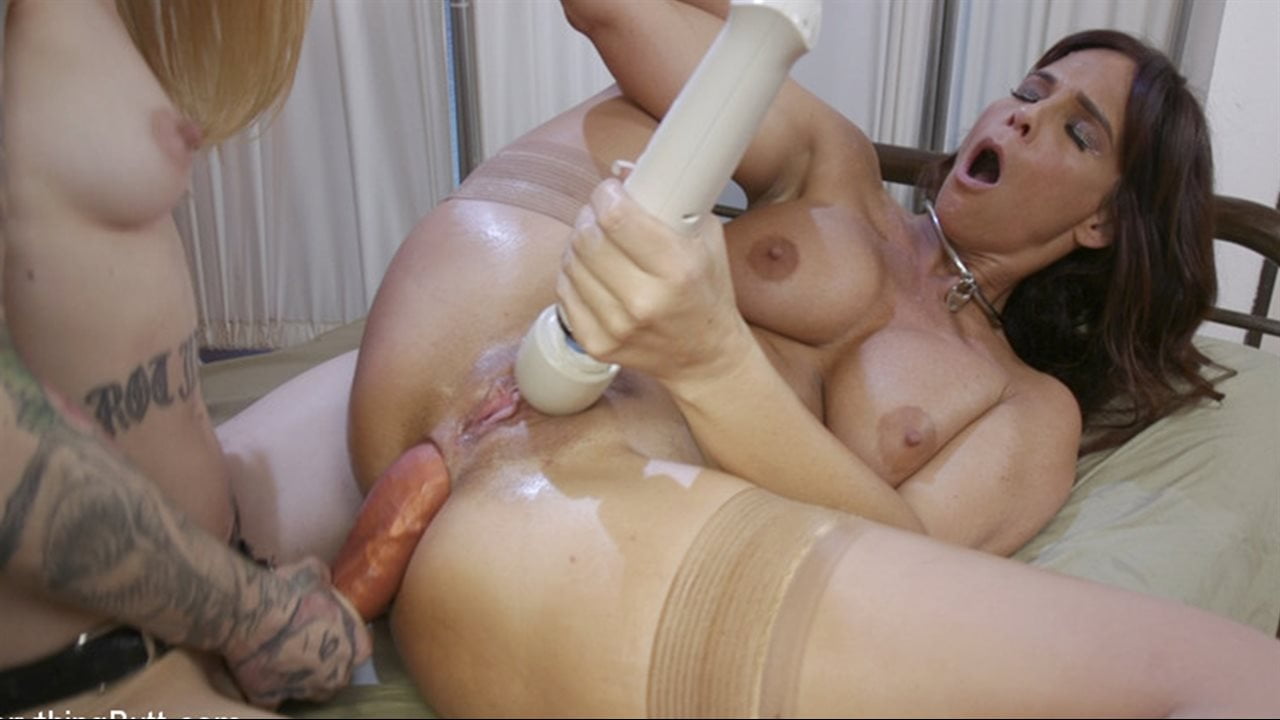 Sheena Rose is a petite tattooed honey who needs to get a medical check up. She looks up free clinics online and finds her way into Stunning MILF Doctor's Office run by Syren De Mer. Dr. Syren does a medical exam on the pretty little Sheena and clears her for any and all physical activity. Once the exam is over, Dr. Syren tells Sheena to pay the receptionist at the front. Sheena is surprised! She has no money to pay and thought she was getting a free exam. Syren warns the young naive Sheena that nothing in life is free and tells Sheena she is willing to take multiple anal installments as payment. Syren slowly opens up Sheena's tight ass with glass toys and fingers. Sheena's ass is so tight it squeezes the doctor's fingers. Syren keeps fucking Sheena's ass as Sheena cums again and again. She pops a glass plug in an out of Sheena's ass before getting a long glass toy and twisting it all the way in Sheena's tight asshole. All the anal orgasms open Sheena's asshole up until it's gaping wide open. Syren licks and sniffs the yummy open hole of her patient. To open Sheena up even more, Syren inserts an inflatable plug in Sheena's ass and pumps it until Sheena achieves the stretch the doctor is looking for. Now that Sheena has a good stretched out hole, Syren is able to get her gloved hand into the little thing's ass. She fists Sheena's greedy hole as Sheena cums harder and harder. This is Sheena's very first time taking a fist in her asshole and she loves it so much she can't stop cumming. As a reward, Syren allows Sheena to wear a fat strap on cock and fuck her big MILF ass until it's leaking with anal cum. Syren farts all over Sheena's face and Sheena sniffs all the delicious ass out of the beautiful Milf's gaping asshole.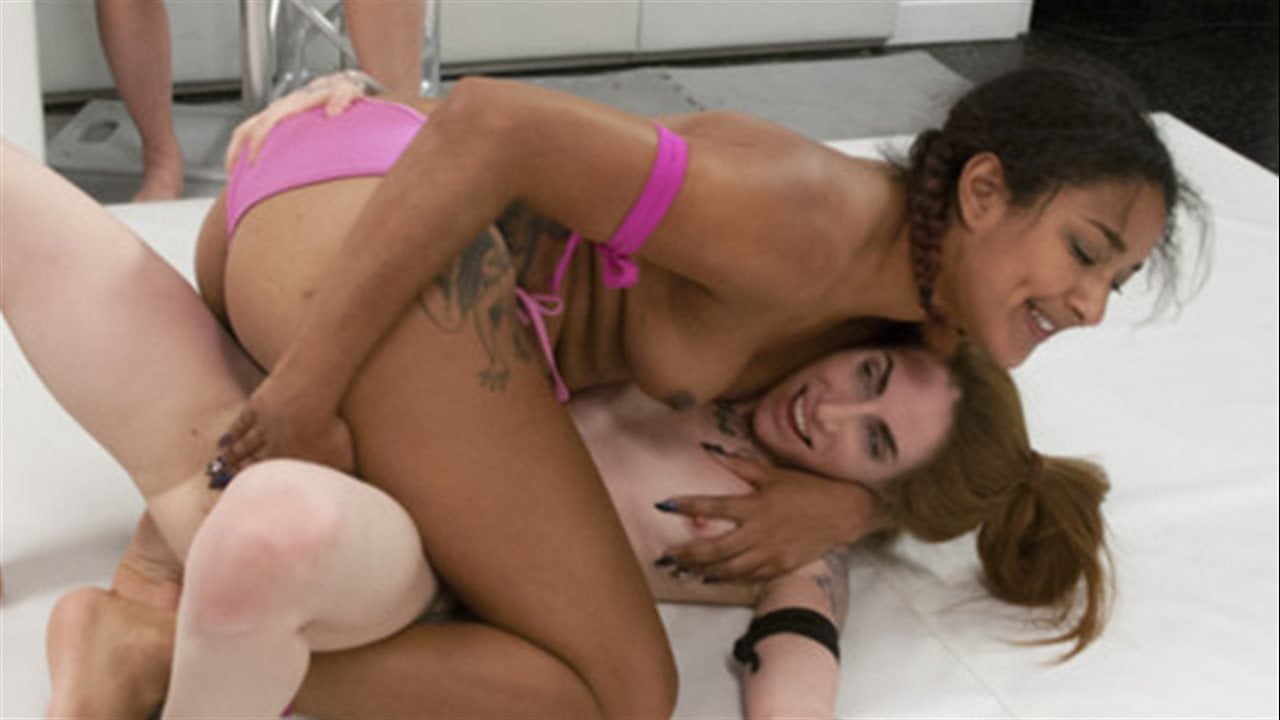 Today we give you an exhibition match with one of our most powerful sex fighters taking on a brand new rookie. Daisy Ducati may very well be the wrestler with the most orgasm ripping fights to her name. She has ripped orgasms out of her opponents countless times and today is one of her strongest matches to date. She is taking on the petite, all natural tattoed, Sheena Rose. Sheena puts up a good fight but the size and experience difference makes it impossible for Sheena to get any good holds. Daisy pummels her opponent, traps her on the mats, kisses her, fingers her, taunts her verbally. Sheena loves the punishment and quickly and repeated cums on the mat again and again. She does try to fight the orgasms but Daisy's muscles are too much for her. She succumbs to the power of Daisy and releases her orgasm all over the mat. For the Prize round, Daisy fucks poor little Sheena into submission. She fucks hard and fast while she shoves her feet into Sheena's face and makes her suck and lick her feet and toes. Daisy flips the little wrestler into doggystyle and fucks her tight little asshole hard and fast. Sheena is the Ultimate Orgasmic wrestler and makes the perfect loser. She hates losing and hates getting fucked for losing but she cums against her will again and again. Daisy picks up her opponent with ease, over her shoulder and lifts and carries her off the mats.



Sheena Rose and Miss Genocide came home from celebrating Sheena's birthday at the bar, but Sheena was sad and cockless. The girls just barely noticed the burglar, catching him in the act, and he wouldn't be getting off that easily... or would he? It was a sign! The burglar would not get off without satisfying both of their wet cunts and pretty assholes with his nice cock in a hot as fuck anal threesome!
Italian punk ballerina Sheena Rose is here to teach Tommy the art of ballet, but they have a recital in 2 weeks and he can't be pulling this bad dancing stuff! Tommy just can't take the pressure and he's been practicing so much... then he busts out some ridiculous flash dance nonsense. Turns out, Tommy hasn't been having the sex once a week Sheena told him to have. Obviously, since he hasn't been fucked in 13 years, she had to fix that (with her mouth, pussy, and tight ass!).