Latest updates featuring Goldie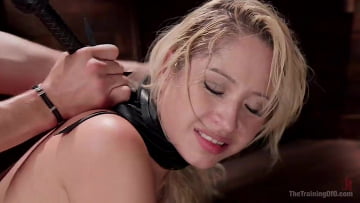 2nd October
- Hot little submissive plaything Goldie comes to Training of O eager to submit her tiny shaved cunt to Xander's thick hard cock. Xander takes full adva
ntage of Goldie's little pussy and pounds her silly. Goldie's tight cunt stretches out wide around the thick shaft, and her bondage keeps her body in check, and her tits are tested with hard nipple clamps.
...Read More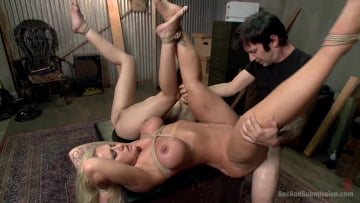 21st August
- When two bank employees are taken hostage after a fowled up robbery things turn rough and sexy right away. Tommy Pistol realizes that his cover has be
en compromised, so he feels he has to take hostages. When He gets Goldie a young hot slut and the Milf manager Ryan Conners into his abandon warehouse, He has both girls tied up tight in bondage. He shoves his hard cock down there salivating throats and fuck it deep. He makes them suck and lick all over their asshole and Ryan's huge delicious tits. Tommy than fucks Ryan Conner's asshole and than shoves his cock all the way down Goldie's tight throat until they both submit to their captor.
...Read More