Latest updates featuring Kristen Scott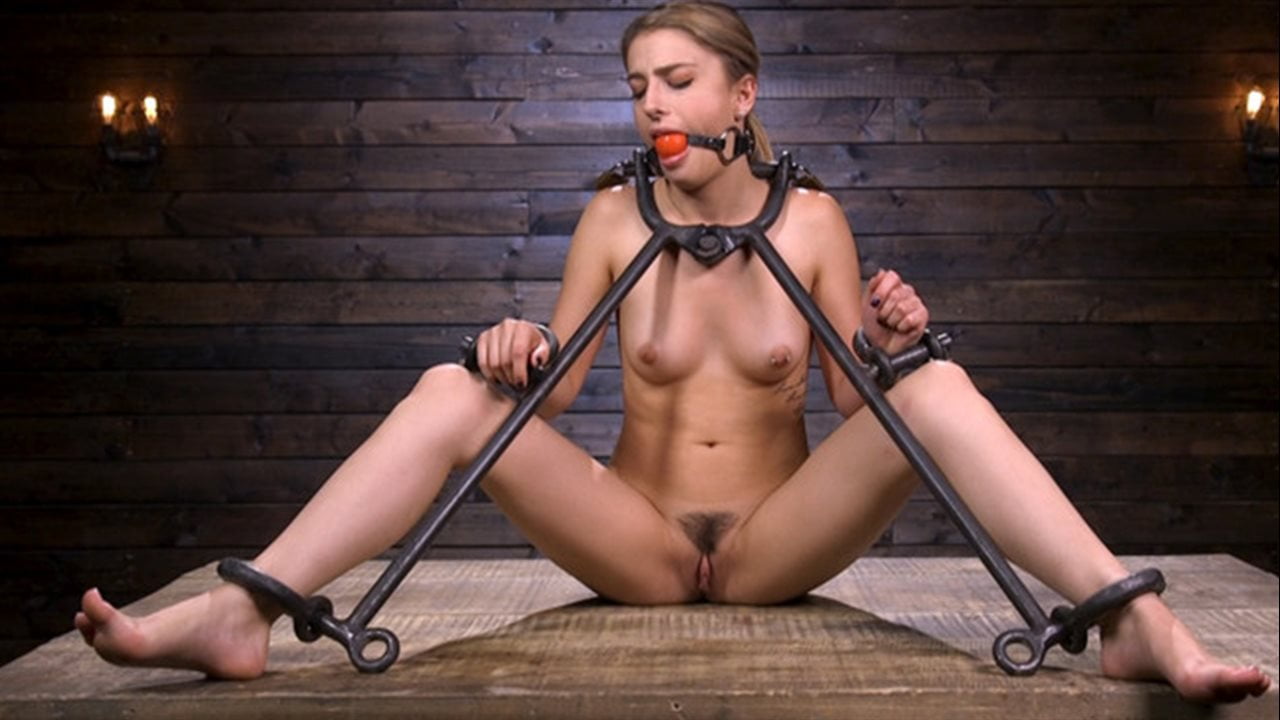 Every day is new beginning and today is the one the begins Kristen's first time on Device Bondage. She has proven herself on Hogtied in recent months, but this is a different dance that she has to do. The devices are rigid and unforgiving and the sense of total helplessness is immediate. She is standing with her body weaved into the first device that sticks her ass out and makes her arch her back. Even her pretty face is in bondage with a leather head harness gag. The Pope towers over his prey as the torment begins with a vicious flogging to her flesh. He has his way with her until she has earned her first orgasms. The second scene opens up with Kristen atop a wooden tale and restrained in a steel scavenger's daughter. Her neck, wrists, and ankles are all secured in cold steel keeping her in a fixed sitting position. A blindfold is applied to take away her sight so that the game can begin. The Pope quietly moves around the dungeon and shocks her with an electric zapper. Some fear play thrown in for good measure before he assaults her pussy with a vibe for more orgasms. We can't finish the day without seeing her perky ass, so she is bound in a doggy position. Her flesh is striped with a cane before she is stuffed with a large metal hook. She endures more orgasms against her will until he has had his fill of this little slut.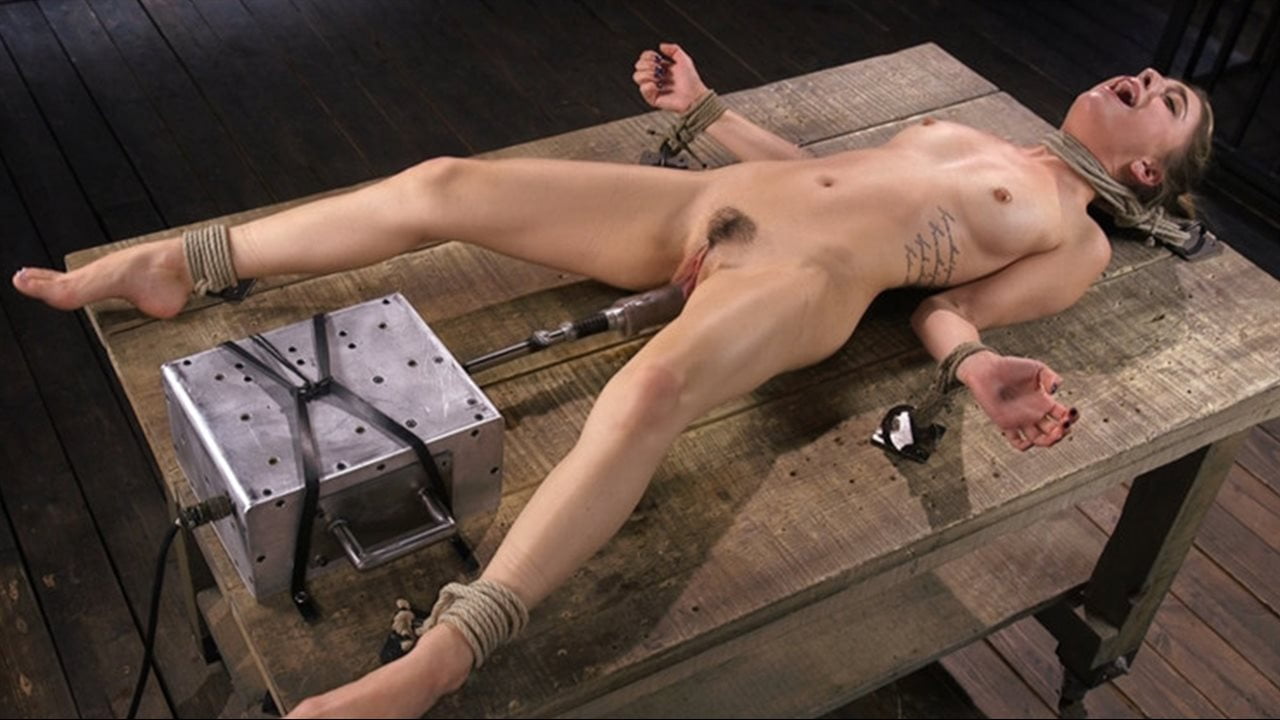 It's been brought up over the years how much most of you lovebondage and fucking machines, so today we begin a new chapter. We are addingbondage to the shoots to intensify the orgasm, as well as give the fans that don't liketorment or other participants, but love bondage something too! We begin with theinnocent and sexy Kristen Scott. She loves to be tied up and fucked, so why not let her bethe first? We let her get her pussy warmed up with our new vibe, and then weadd the ropes to ensure her helplessness. The first position is a traditional hogtie on awooden table. The machine is slid into her dripping wet pussy and then the fun begins.We keep ramping up the speed and intensity of the fucking, and then we add a nicesurprise by fucking her mouth at the same time. She is more than eager to do her best atshoving it down her own throat. Next we flip her over and have her in a face-up, spreadposition with her neck tied to the table so that she chokes herself when she tries to watchthe machine power fuck her pussy. Once she has reached the point of beingoverwhelmed, we add a vibe to her pussy to blow her fucking mind. We finish with a fanfavorite: the sybian! The vibration shakes every bone in her petite little body as it makesher pussy cum uncontrollably. It's clear that we are off to a good start!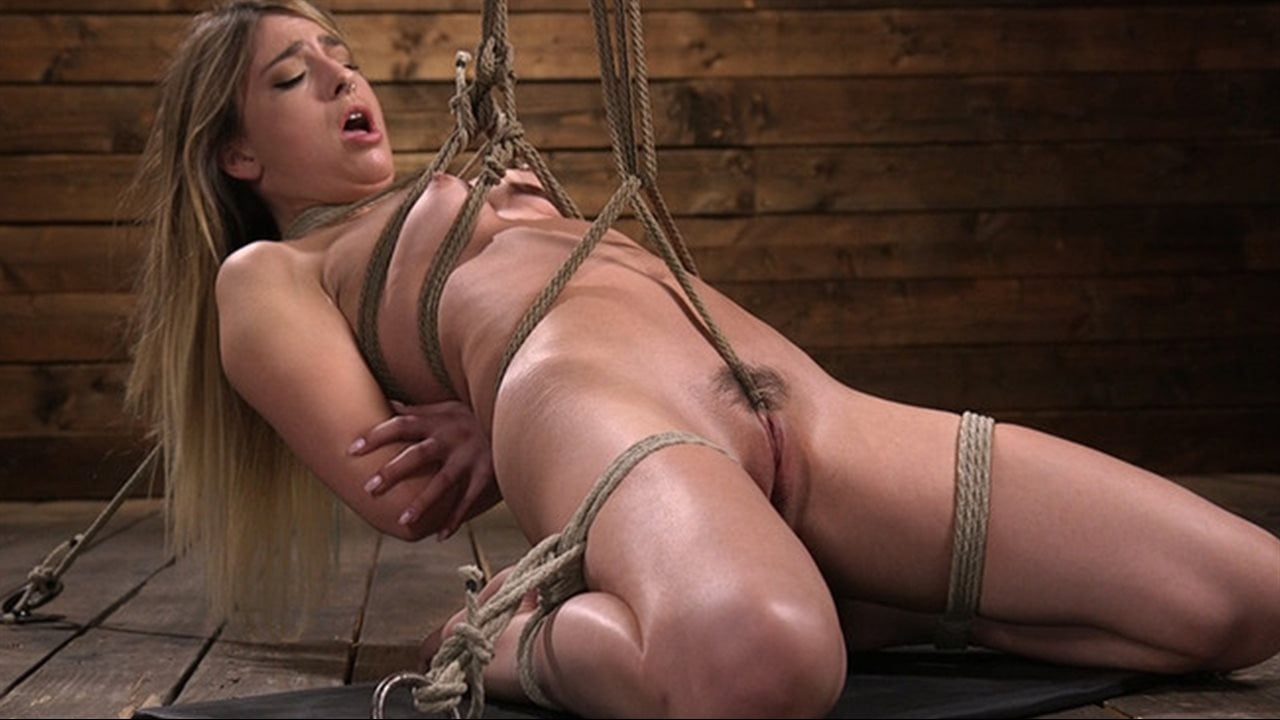 We are always looking for new girls to put in bondage and torment. Kristen started by flirting with The Pope on social media. It seemed harmless enough at first, but she didn't realize that she was playing with fire. We all know what he's capable of and it seems little Kristen wants in on that action. Kristen begins in a grueling predicament bondage position on her knees with her neck pulled to the floor and her chest pulled to the ceiling. The torment begins quickly and now we see why she flirted in the first place. This girl knew what she was getting into; she knew that The Pope wouldn't take it easy on her. Orgasms are administered to reward her suffering before a crotch rope is added to her sensitive pussy. It's time for Kristen to fly, but she again gets the sadistic wrath of his ropes. She is upside down in a single point hip suspension that shows off her nice round ass. Nipple clamps are added for optimal suffering as she is pulled around by them. The final scene holds true to the rest of the day with more strenuous bondage and more suffering. She is blindfolded to increase her awareness when the pain comes. She may have bitten off more than she can chew, but Kristen proves that she will swallow anyway.