Latest Updates from Risque Sluts (Page 159)

Sweet slutty Jodi wanders the streets of San Francisco with her ass out for all to see. She finds a group of nudists and then stumbles upon a flower shop. Her fantasy comes to life when she is dominated into submission in front of customers. She's rope bound, fucked by a huge cock, and dominated by beautiful female patrons. She's is covered in cum and piss.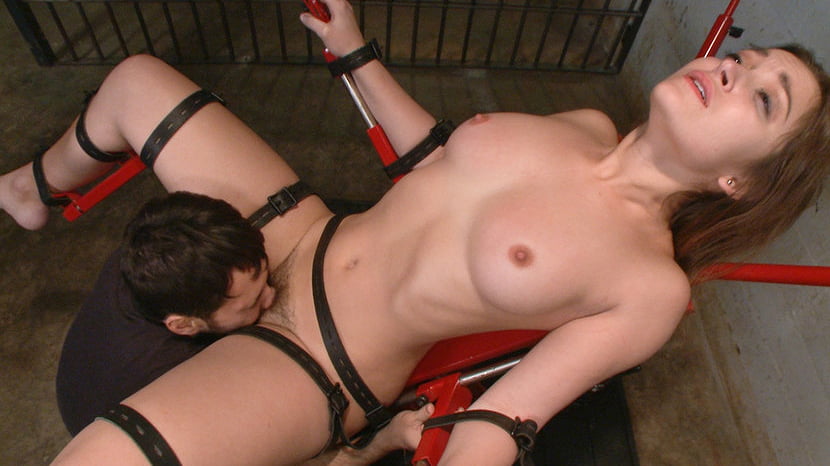 In the near future corruption rules the day,All infrastructure is under the control of a new shadow government and the people slowly decide to fight back. The rebels fight back with heavy cock sucking and some good hard corporal punishment. After some sweet deep fucking and a dripping creampie the rebels get there revenge.
Whine: v. to complain in a feeble or petulant way.Some members think Gabbriella whines too much. I guess we spoil her a little. But today, whining is a punishable offense. We start her off with a fat ball gag in her little mouth and whip on her ass. You're welcome.Hard, sloppy face fucking turns her on so we deliver with one of the sloppiest blowjobs on the site. Gabbriella's face is completely pasted in drool. We let her wipe it off long enough to get her thighs spread for a massive vag and anal invasion that leaves Gabbie's gorgeous ass covered in hot come.