Latest Updates from Risque Sluts (Page 56)


The goddess Lorelei Lee knows all about men's filthy fucking fantasies. Zane anders has dreams and hopes of serving the Divine Bitches, but is just a pathetic worm that must prove himself worthy. Fully bound in robe bondage, Lorelei digs her perfect gold heels into Zanes hard cock and balls. This worthless man must be taught a lesson with corporal punishment and intense cock slapping. Begging for the tiniest drop of pleasure, Lorelei teases his cock with her glorious full pussy lips, denying him any real satisfaction. His dick drips with precum with the slightest little flick of her tongue. Desiring more punishment and pleasure, Lorelei delivers it deep with a hard strap on pegging while stroking and preparing his cock with her perfect feet. Now fully tied up and helpless, Lorelei is able to use his obedient cock to bring her divine orgasms. The worm desperately begging for permission to cum, Lorelei denies him over and over again. None of this is about him and his dick. Only the pleasure of the divine bitches.
When a beautiful and aspiring model gets a chance to advance her career, her unstable and controlling boyfriend intervenes in her life to keep her at his side. Carter Cruise and Seth Gamble look like a power couple, but their underlying twisted sexual dynamic is revealed when Carter tries to break away from the relationship. This update includes rough anal sex, bondage, BDSM, domination and submission.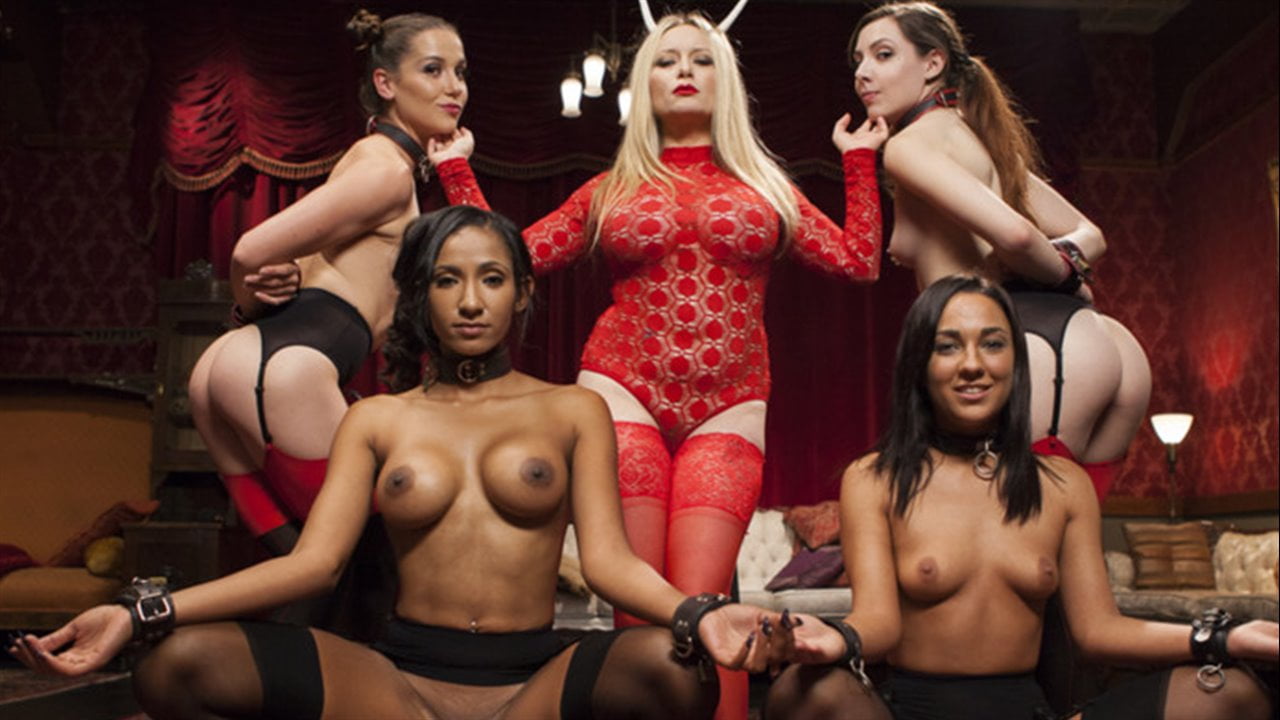 The witching hours of our annual Halloween BDSM ball were chocked full of beautiful local BDSM players riding the fucking machine, taking floggings from their Master's and fucking on all the furniture. Meanwhile our nympho house slave Amara has her hungry little pussy clamped wide open to the floor as her senior slave Ember strains in tight bondage and begs loudly for hard cock. The sadistic Governess torments poor Amara's exposed clit with a crop until she is desperately begging to learn the house rules so that she may cum from the pain Aiden Starr delivers. Anal slave babe Sadie Santana endures one of the hardest sex suspensions we have seen to date by our visiting Master, The Pope. She has her gorgeous holes stuffed with hard dick while her senior slave keeps her on task with titty torment and lots of pussy licking. The night culminates in all the horny locals gathering in one room to see our bartender Pink made to cum against her will with sweet little slave girls lapping at her nipples, the depraved anal slut slaves riding and waiting their turn to orgasm. From there the anal fisting of Amara and all slaves on the floor begging for cum for their Governess is an image that will haunt our fantasies for a long time.