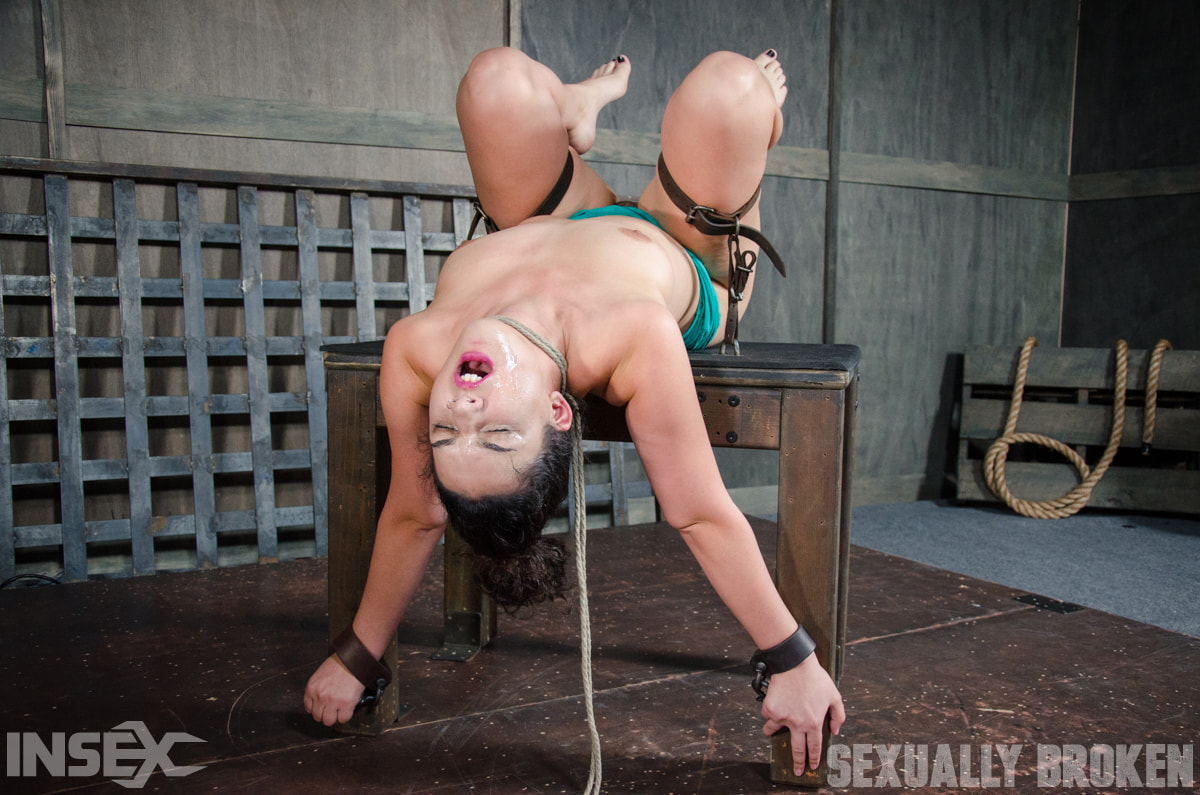 Released : February 10th, 2017
Tags : Belt Bondage, Big Butt, Big Dick, Blow job, Breast Groping, Breath Play, Deep Porn Throat, Deep Throat, Deep Throat Porn Star, Deepthroat Deep Throat, Extreme Rough Sex, Finger Fucking, Hitachi, Leather cuffs, Leather Straps, Legs Spread, Orgasm, Rough fucking, Rough Sex
Male Models : Matt Williams, Sergeant Miles
Paisley Parker requested to cum back to the pages of Sexaully Broken and one of the reason was that she is tired of having to fake act, nothing but real non-acting rough sex here.Bound so we can throat fuck her pretty face upside down, and still get at her tight pussy, Paisley is in her favorite Sexually Broken position. The boys know how to dick destroy the best of the best, and Paisley is fucked into sub-space pretty fast. Soon she is cumming and trying to survive as she steals air when she can. Breath play at it's finest, you can find better SEX and real bondage anywhere. If you like you rough sex with out all the LA male porn stars trying to do BDSM, then this is your new porn home.