Latest Updates from Risque Sluts (Page 77)


Mike Panic has spent a long time in Lily Lane's divine dungeon, unaware that she locked him there for taunting her on the street. Now the tables are turned and Lily enacts her revenge. She paddles him, flogs him and pegs him hard and deep, turning him into her submissive little bitchboy. Lily then makes him pleasure her, giving her orgasm after orgasm until she discards him like the lowlife trash he is.
Stella Cox likes to play games. She plays in her room with her big box of toys: nipple clamps for her big, beautiful all natural tits. Anal toys for her round and hungry ass. But what Stella really wishes for is someone to dominate her - to take her in hand and fuck her hard in the ass, someone to make her their bitch. Stella's fantasy fuck comes to life when Seth Gamble appears to make Stella's dirty dreams come true. Hard bondage, corporal punishment, gags, clamps, and lots of rough anal sex take Stella from fantasy to the reality of BDSM.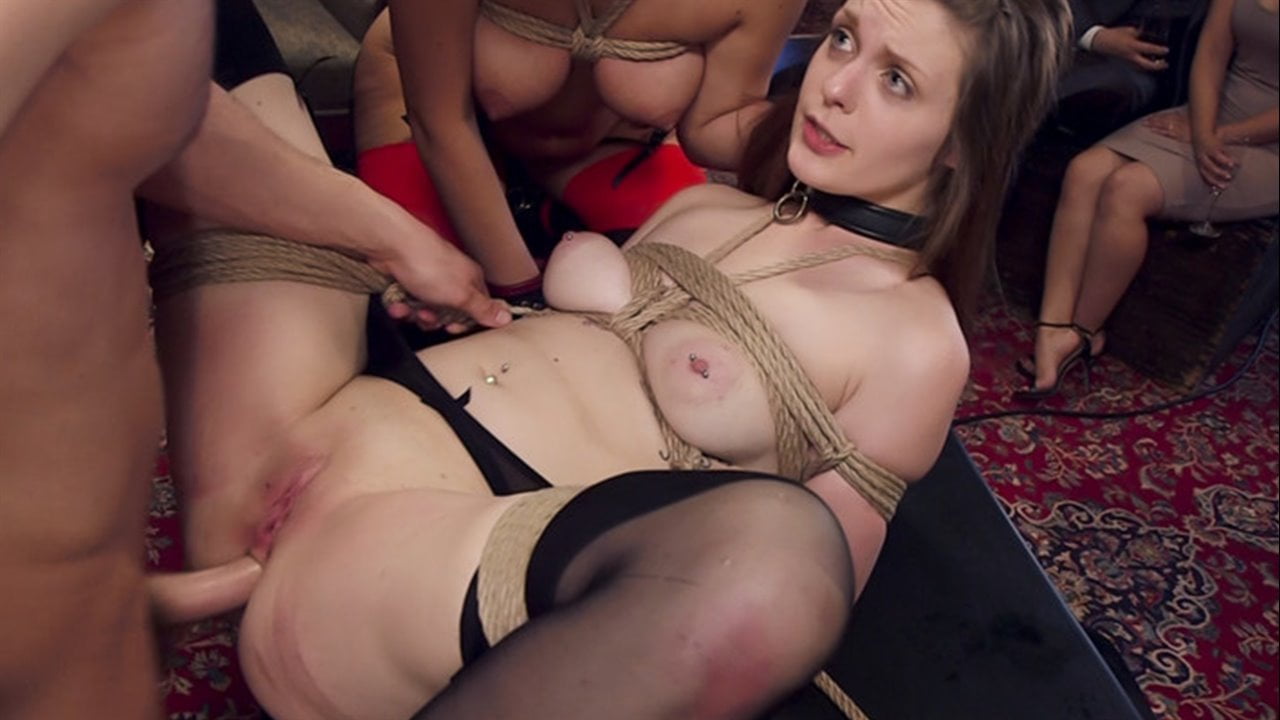 Nora Riley is a doe-eyed beauty and natural submissive. She comes to our wild brunch party ready to serve and have her ass ravaged and fucked in front of a live audience of horny BDSM players who are extra excitable on this day. Naked women line up to spank her butt red before Seth put's his cock deep in her ass and rides her until she learned to come for the cock and not for herself. Charlotte is a perfect Senior slave, licking tears off Nora's face, reciting the house rules while in an intense rope bondage bridge position, and getting fucked while licking her initiates perfect pink cunt. The look of sheer desperation on Nora Riley's face as she tries to keep heavy silver trays lifted high while seated on a sybian that is wracking her body with involuntary orgasm after orgasm is what service is all about. This day is a great deal of fun with guests hanging each other in tight rope suspensions, pretty girls cumming with their friends and joining in as the House Staff canes Nora's ass, leaving beautiful red stripes and leaving her with a reminder of her lessons well learned before she is latched down to a table and made to cum over and over again as she recites her rules and