Latest updates featuring Kagney Linn Karter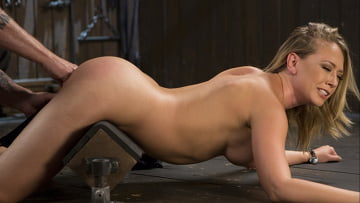 6th October
- Blonde, Big Tits, Sexy as Fuck Porn Slut in Diabolical Bondage and Dominated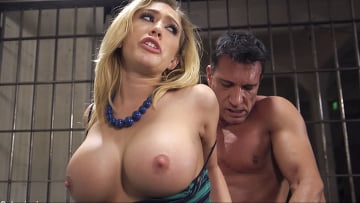 17th June
- When bitchy, big tit American tourist Kagney Linn Karter gets caught at the Mexican border with a purse full of pills, the border police are none too
pleased with her privileged attitude. Border Policia Marco Banderas puts the busty rich bitch in a cell, handcuffs her, strip searches her and when she protests he shoves his hard cock down her throat to shut her up.Stripped and jailed, Kagney is taken out of her cage only to be used as a plaything for the sadistic guard. He cuffs her to the St Andrews Cross and sexually torments her for fun - that Sick Bastard.When her jailer grows tired of tormenting Kagney's huge, creamy tits, he ties her down and fucks that privileged American bitch right in the ass with his huge Mexican cock. Kagney learns to love the attention, and begs for more as Marco spills his hot seed all over his slutty captive. Kagney takes a hit to her Pride and Privilege, but learns a hard lesson in international relationships.
...Read More
13th April
- Kagney is a dirty talking fuck slut that has the most explosive orgasms we have seen in a long time. She can't help it, she has to fill her pussy as o
ften as possible, and have her pussy fucked as much as she can. We set her up with our fastest machines and fuck her with them turned all the way up. she came to get fucked properly and she is going to leave until we do just that.
...Read More