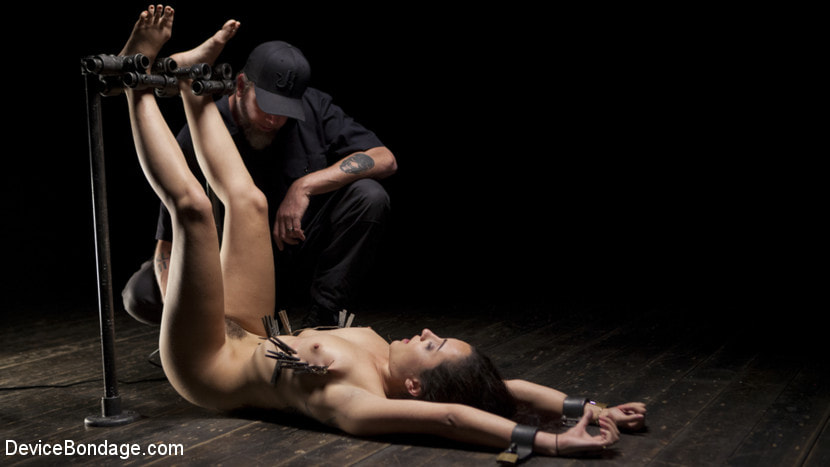 Released : February 9th, 2017
Male Models : The Pope
Roxanne came to the castle for four straight days with The Pope. She was in bondage and at his mercy the entire time she was here. Today she is in a blackout scenario where every scene is lit just enough to see her, but everything else falls to darkness. She is restrained with cold steel and helpless to stop this sadistic fucker. She is pushed to her breaking point, and when that moment happens, she embraces her suffering and continues with hopes of pleasing him.